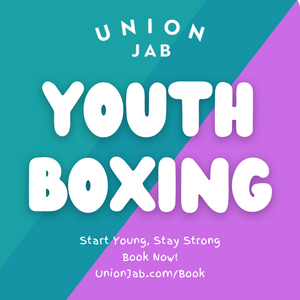 Get HUGE savings with a Union Jab Youth membership! Only £18 a month... See details at unionjab.com/join
Start em' young and keep em' strong. Union Jab Youth Boxing classes are about more than just throwing a punch. They use boxing to teach self-respect, respect for others, hard work, and the ability to both coach others and be coached. 
Union Jab classes are non-competitive and as such the focus is on mastering the skill while building fitness and friendships. Age range 7-14.
Please ensure you have read the Spectating Rules for Parents and Carers by clicking here.