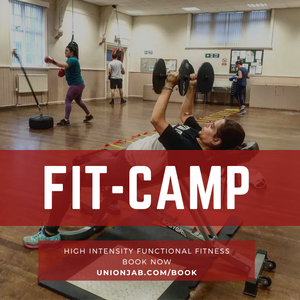 Get HUGE savings with a Union Jab membership! Only £30 a month... See details at unionjab.com/join
Fit Camp is for the fitness. Using old-school and new-school training techniques, Fit Camp classes build massive strength, fitness and conditioning through functional movements that are actually relevant to your life and body. 
Welcoming to all abilities, this is the class to come to for changing your mind and body to handle hard work.